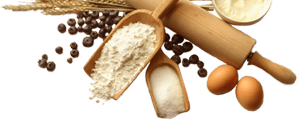 Desserts / Desserts
Tailgate Toffee Bars Recipe
Prep Time:
Cook Time:
Total Time:
Make a one-handed grab for this tender cake studded with toffee bits. Victory is extra sweet with a treat this good. — Nicolette Burnett, Packers Women's Association, Green Bay, Wisconsin
Total Time: PT45M

2
c
all-purpose
flour
2
c
packed
brown sugar
1/2
c
cold
butter
, cut into 1/4-in. cubes
1
c
2%
milk
1
large
egg
1
tsp
baking soda
1/2
tsp
almond or
vanilla extract
3
heath
candy bars
(1.4 ounces each), chopped
1
c
sliced
almonds
sweetened whipped cream or vanilla
ice cream
, optional
---

Yield: 24 servings
Directions
Preheat oven to 350°. Using a pastry blender or two forks, combine flour, brown sugar and butter until crumbly. Remove 1 cup of mixture and reserve. In a separate bowl, whisk milk, egg, baking soda and extract. Stir into flour mixture until combined; pour into a greased and floured 13x9-in. pan. Top with chopped Heath bars, almonds and reserved flour mixture. Bake until a toothpick inserted in center comes out clean, about 30 minutes. Cool on a wire rack. Cut into bars. If desired, serve with sweetened whipped cream or vanilla ice cream. Yield: 2 dozen.
Originally published as Tailgate Toffee Bars in Taste of Home September/October 2016, p60
Source: tasteofhome.com