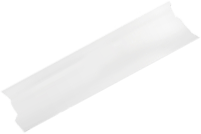 Cheesy Ham Omelet
What better way to start your morning than with a classic omelet? With ham, onions and cheese, this dish will help you start the day off right.
Author: Recipe by Kraft
kearneyweardkearneyweard | Tue, Nov 23 2010 6:27 PM The only adjustment I made with this recipe was I used 1/2 tbsp of margarine to grease the pan and I cut strips of sliced cheese because I was out of shredded. Still turned out great and it was EXTREMELY EASY!!

Ingredients:
2

eggs

2

tbsp.

fat-free milk

4

slice

oscar mayer deli fresh smoked

ham

, chopped

1

tsp

thinly sliced

green onions

dash

pepper

1/4

c

kraft 2% milk shredded

Cheddar cheese
Directions:
Whisk eggs and milk in small bowl until blended. Stir in ham, onions and pepper.
Pour into 8-inch nonstick skillet; cover. Cook on medium heat 6 min. or until egg mixture is set but top is still moist.
Sprinkle cheese onto half the omelet; fold in half. Remove from heat; let stand, covered, 1 min. Cut in half.
Source:
kraftrecipes.com

Info:
Servings:
2 Yield:
2 servings
Prep Time:


Cook Time:


Total Time:


Breakfasts / Breakfasts